Home Owners work hard to save and finally buy their biggest asset in life, their home, but very often they neglect the one thing that can take a significant amount of money from their pockets, that is Termite Activity.
Australian Standards recommend to get your house inspected for termite activity at least once a year.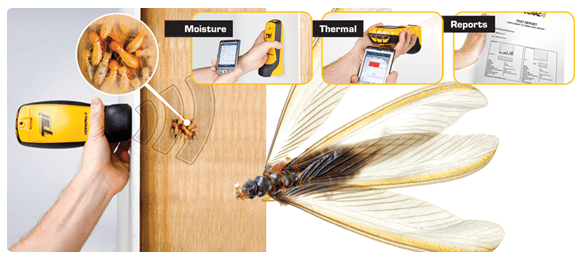 If you neglect this Termite Inspection, termites can cause extensive damage. Many times putting the owner in the position of spending thousand of dollars on structural damage, in repairs and reducing significantly the chances of selling their property, since many people are scared of buying property with termites or past termite activity.
All these can be easily prevented with a simple annual termite inspection. Having someone to inspect your home regularly will definitely help to protect it from termites. If termites decide to enter "our home suit home" the damage will be minimal since regular inspection can detect termites at an early stage before they cause any significant damage.
Since you probably are not going to follow the technician and crawl into the subfloor and cavity roof, below are a few tips that may help you to chose an honest and reliable Termite Inspector and a few considerations on when to get a Termite Inspection done.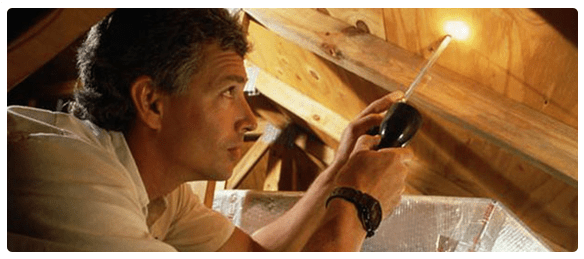 The subfloor and cavity roof are often places where you are most likely to find termites. Make sure you prepare access to every area, otherwise the technician will document these non-access areas as a restriction in their report. Move furniture from manholes so Termite Inspectors don't have excuses to not inspect those areas and look at their overalls when they exit the manholes. If their overalls are very dirty, its a sign the termite inspector took the time to crawl around an inspect all areas .
Make sure the Termite Inspector is spending the right time on your property. An average of 2 hours is usually normal, but if you see them spend less than half and hour, alarm bells should be ringing. Remember that the Termite Inspectors should check every single piece of timber in the house and externally around the property eg: window and door frames, all walls, crawl in the subfloor and cavity roof if present, fence lines, trees, etc. It's unlikely a thorough termite inspection would be carried out in only half and hour, make sure you are getting value for money.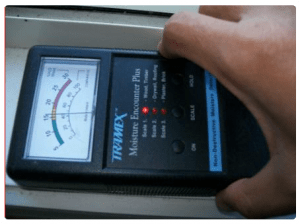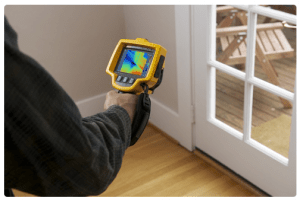 These days their are many instruments that may help the termite inspector to detect termite activity eg: Infrared cameras, moisture meters, inspection cameras, etc. Make sure they are using these tools. Many times you will find technicians knocking on a few window frames, only with a screw driver. Termites can eat deeper into the timber, so a screw driver alone will not help them to detect activity.
Last year, a Termite Inspection was carried out at my home. The Inspector was unaware that I was a Pest controller and I let him proceed with his inspection routine. He started to slide his hand over the window frames and door frames, when I asked him what was the theory behind that, he simply replied by saying he could hear and smell them. After 20 minutes the inspection had finished and he hadn't even checked the subfloor or cavity roof. I can't strongly stress how important it is to find good Termite Inspector. Their are plenty of dishonest cowboys out there taking money from good honest people.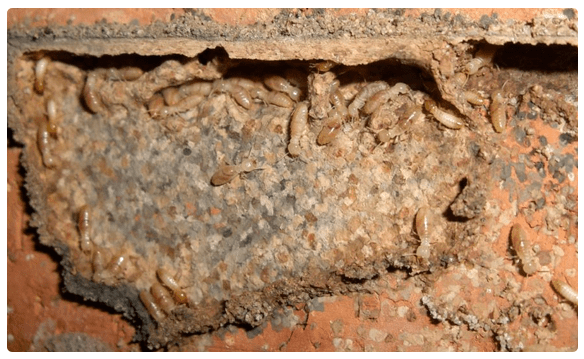 It's recommendable to use the same pest control company or technician to do your termite inspection, as they are familiar with your property and most likely have the history of your property on file.
Make sure you ask the termite inspector how many years they have been inspecting properties for termites and don't feel afraid to ask to see their termite license. Over the years, I have come across technicians that don't even know what a termite looks like and have carried out hundreds of termite inspections.
In fact just last month I come a cross three properties that had a pre-purchase termite inspection carried out and the owners bought the house based on this report. They called us for a second opinion and I found active termites and extensive termite damage in all three properties. The termite damage was evident and not sure how it was missed. I have attached some photos of the damage that I found.
Thanks for reading.
As usual hope this helps, leave a comment or questions, you can even propose a topic for my blog.